| | |
| --- | --- |
| NORKY POLAR BALL Shirts $20 each | Special $35.00 *in photo: Large Glove & Youth Size Large PolarBall |
Steve Allgeier & NFL Players with POLAR BALL YOUTH CAMP with NFL
LET'S PLAY "NORKY BALL!" Order your Norky Polar Ball & Glove set (Kids and Adult sizes), email us at norky@norky.com for info & pricing. To Order & inquire about this weeks Kids Size Special text to 310-985-3039. Also available NORKY Shirts, NORKY Shorts, NORKY Bathing Suits, NORKY Swim Trunks and NORKY Costumes. You will receive a text back with this weeks Special Pricing.
Let's Play NORKY POLAR BALL : What is the NORKY Motto? "THE KEY TO MY DREAMS IS ME AND BEGINS WITH ME!"
Norky's most favorite game at the North Pole is NORKY POLAR BALL®. Builds MOTOR SKILLS & EYE/HAND COORDINATION and Helps with SELF-ESTEEM. Recommended by Loving Parents & by Doctors, Physical Rehab, Occupational Therapists and P.E. Teachers. POLAR BALL was created by Steve Allgeier and also received a US patent and is LOVED by the Special Needs Industry.
The soft velcro® NORKY POLAR BALL football sticks to the velcro NORKY GLOVE for EASY CATCHING. The player uses the Gloved hand to catch and the other hand to throw. Everybody can be a STAR and practice those ONE HAND CATCHES and also BACK-HAND CATCHES. The same glove fits on both the Right hand and/or the Left hand. NORKY POLAR BALL helps with eye/hand coordination and catching/motor skills with Youth, Teens, Adults, Elderly and the physically challenged. It can help a person become active in having fun while exercising and building confidence at the same time. The gloves are machine washable. Norky Polar Ball can be played indoors, outdoors and even in the pool.
The Small kids size glove comes in different FUN colors. FOR PRICING & ADDITIONAL INFO ON LARGER SIZE GLOVES (ie. Large or X-Large gloves) PLEASE EMAIL US AT norky@norky.com Note: LARGER SIZE GLOVES are available in YELLOW Only.
Welcome to our online store! The NORKY "POLAR BALL" comes in several fun colors and the PB Gloves (which fits both the right or left hand, because the velcro is on both sides). Gloves are machine washable. Yes! You can even catch the Ball on the back side of the hand. What FUN! Each Kids Size NORKY "POLAR BALL" set (includes One Norky Polar Ball and One Glove).

TO ORDER: Text us at (310)985-3039 or send an email to norky@norky.com THANK YOU.

NORKY "POLAR BALL"4712 ADMIRALTY WAY Box# 614MARINA DEL REY, CA 90292-6905

| | | |
| --- | --- | --- |
| TWO CHOICES: One Yellow Ball & One Small Glove set for $25.00. OR FOR TEENAGERS/ADULTS , ONE YELLOW MEDIUM or LARGE SIZE GLOVE AND A YOUTH SIZE LARGE POLAR BALL for only $30.00 | Kid Size: One Small Blue/Red Glove with *One Yellow Ball set $25.00 | Kid Size: One Small Green Glove with *One Yellow Ball set $25.00 |
*NOTE: Any SMALL Glove SET will come with the YOUTH SIZE YELLOW POLAR BALL. *Any extra size small glove just $15 each. Any extra (Yellow only) Medium or Large Glove just $20.00 each.
NORKY POLAR BALL & GLOVE sets are played in approx. over 100 Countries throughout the WORLD. Email us at Norky @ Norky.com norky@norky.com & we will let you know where you can Buy your own NORKY Polar Ball & Glove set OR if you are a Retail Store please email us for WHOLESALE* pricing. (*Minimuim order ReQuired).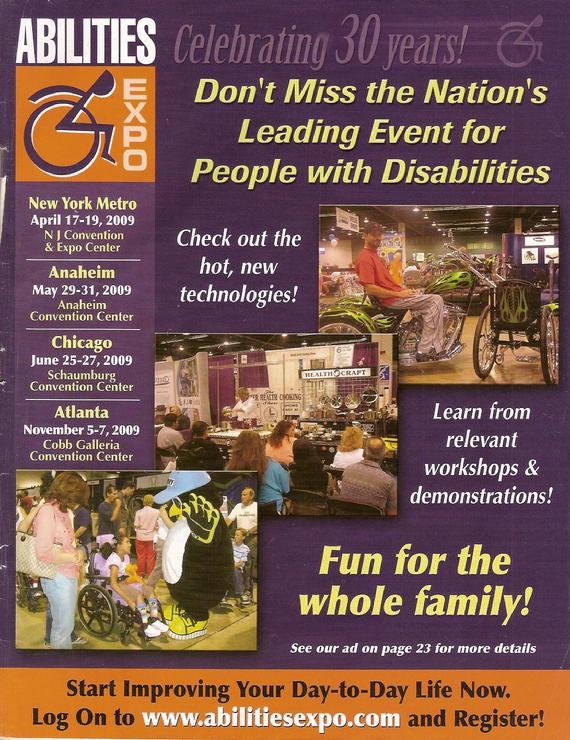 NORKY Special Guest at ABILITIES EXPO
TO ORDER A PERSONAL SIGNED COPY of "CHRISTMAS with NORKY, the Adventure Begins..." by the author Steve Allgeier with a Personal note, please email us a norky@norky.com
NORKY TM (C) & POLAR BALL TM(C) by Steve Allgeier TADJUR (c)TM by Larry Houston
Where you get Norky's fun stuff!